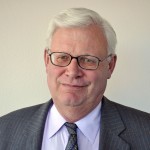 This week on Alaska Edition, host Michael Carey is joined by Paul Jenkins, from the Anchorage Daily Planet, Jill Burke, from the Alaska Dispatch, and Dermot Cole, from the Fairbanks Daily News-Miner. Here are some of the topics they will discuss: The legislative impasse continues. Sarah Palin is back in the news. Hear the latest on Schaefer Cox and the militia? Air quality is back on the front burner in Fairbanks. BP pays a $25 million fine for spills on the North Slope. The huge Goose Creek prison in the valley won't open on time. The American people have been responding to the death of Osama Bin Laden in Pakistan. The ice went out on the Tanana River and we have winners of the ice pool. And finally, the Alaska Bar Association annual meeting in Fairbanks has produced an characteristic tempest with the appearance of law professor John Yoo.
Download Audio (MP3)
HOST: Michael Carey, Freelance editorial writer, Anchorage Daily News
GUESTS:
KSKA (FM 91.1) BROADCAST: Friday, May 6 at 2:00 p.m. and Saturday, May 7 at 6:00 p.m.
KAKM (Channel 7 TV) BROADCAST: Friday, May 6 at 7:30 p.m. and Saturday, May 7 at 5:00 p.m.
PARTICIPATE: Send e-mail to alaskaedition@kakm.org